Probably, most of us have a favorite pastime, which, due to our busyness, we do not devote as much time as we would like. So is our today's heroine Yulia Zolotoeva… The Honored Artist of Buryatia worked for a long time for the benefit of the culture of the republic in the theater of song and dance "Baikal", and also organized trips for choreographic groups to international festivals. Several years ago, Yulia Nilovna was attracted to products made of felt, and the idea of ​​learning how to create such things haunted her for a long time.
Unique material
Needlework has been Yulia Nilovna's favorite pastime since childhood. From an early age she sewed, knitted, was fond of beading and even made fur souvenirs. For the first time, a woman came across products made of felt in Mongolia. Unusual things with unique qualities made a great impression on her. Later, in Ulan-Ude, an exhibition of felt by the master from Mongolia Dolgormy Orsoo was held.
– What I saw amazed me with its diversity. All kinds of clothes, shoes, slippers, utensils, sculptures, paintings – all of this was made of felt. I attended master classes by Dolgorma Orsoo, and later studied with the masters of Buryatia and Russia, – says Yulia Zolotoeva.
Three years have passed since then. And, despite this, every time the craftswoman is surprised by the magical properties of wool. According to her, this material gives limitless possibilities for work and flight of imagination.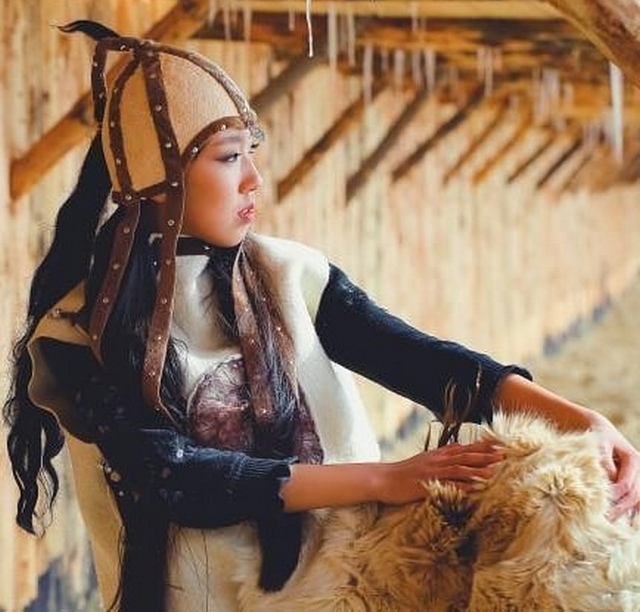 Note that all items of clothing and household items created by Yulia Zolotoeva's hands are made in a single copy. Yulia Nilovna's regular customers live in different countries and cities, write her words of gratitude and order again.
– I love creating things from felt, because in the process of work I can reveal myself as a creator. I have learned many techniques for laying out the wool, which takes up the bulk of the work on the product. I am inspired by the history and traditional culture of the Buryats. You can draw the desire to create from anything: from a book, a painting, nature. Sometimes I pay attention to some insignificant things. Any little thing can inspire.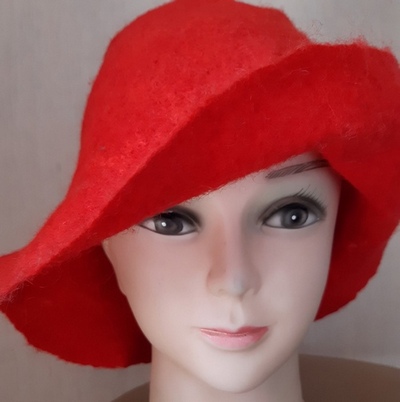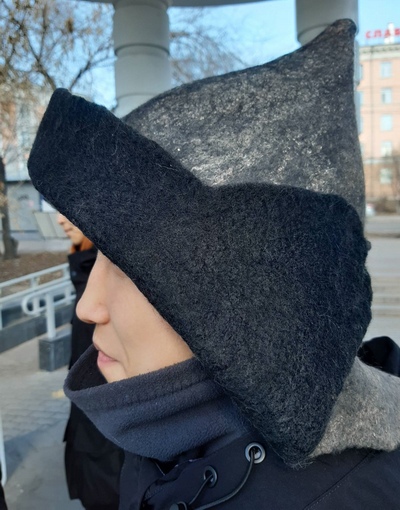 Today the craftswoman plays with hats and clothes in ethnic style. Getting down to business, she already knows what customers will like. Felt is a living, valuable material that is in demand all over the world and has long earned the trust and love of people.
– The unique properties of wool are to give off heat when it's cold and protect from heat and sun in hot weather. Now the felt has changed: modern, light, openwork, colored. Felt is compatible with other fabrics. To create my collections, I use silk, velvet, viscose, nettle, jute, etc., – our interlocutor notes.
Things with history
Meanwhile, Yulia Nilovna tries not to miss a single event for artisans. In her opinion, the issue of a permanent exhibition and sale of products and souvenirs of local craftsmen has long been ripe in the republic.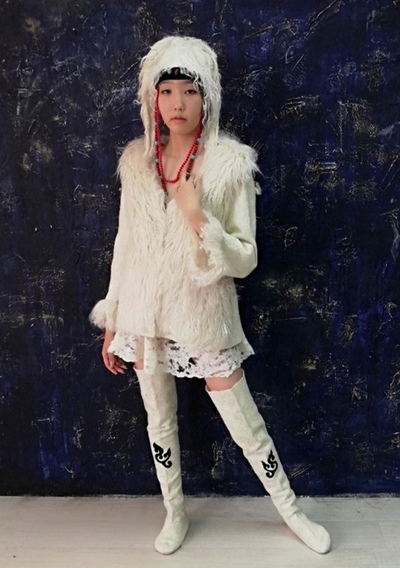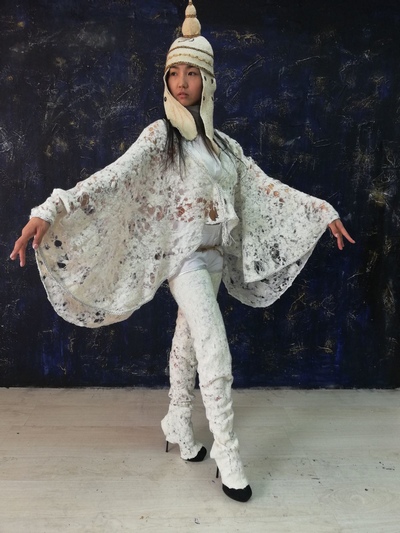 – Firstly, it is much cheaper for a customer than buying a souvenir shop with a lot of wrap. Secondly, customers love things with a history, they are happy to buy emotions and impressions. And who is better than the master himself, can present his product, tell about the creation, make the buyer fall in love with an interesting thing. Thirdly, you can always hold a master class, show the process of making products. Now it is a fashionable trend, many people want to learn new things. In all cities of Russia and the world there are places like the city of craftsmen or craft shops. I think that such places would be of interest to tourists and creative residents of the republic, – she believes.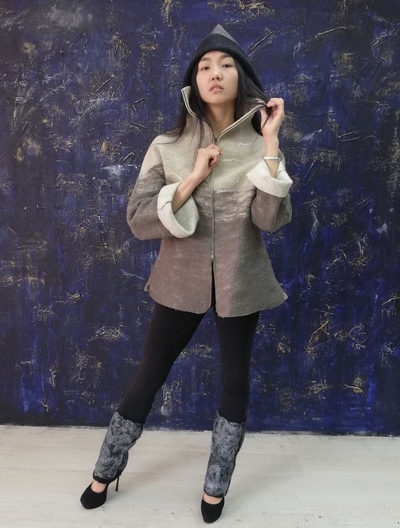 At the moment, our interlocutor is preparing for the final of the republican competition of traditional costume designers. To prepare, she joined forces with two more craftswomen.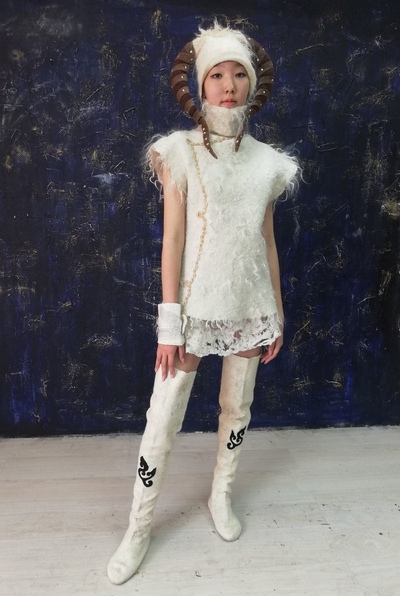 – Sofya Poselenova is the only professional master of felt footwear in Buryatia, as well as outerwear and bags. Felting from thick felt is a laborious and difficult process, so far beyond my control, but Sophia does an excellent job with it. The second master with golden hands and great imagination is Tatiana Budozhapova. Many of her products are decorated with embroidery and bugles, she works with wool based on natural silk. Each master has his own handwriting, style, vision, we are completely different: if you propose to felle one model from the same materials, then things will turn out to be completely different in execution, – said our heroine.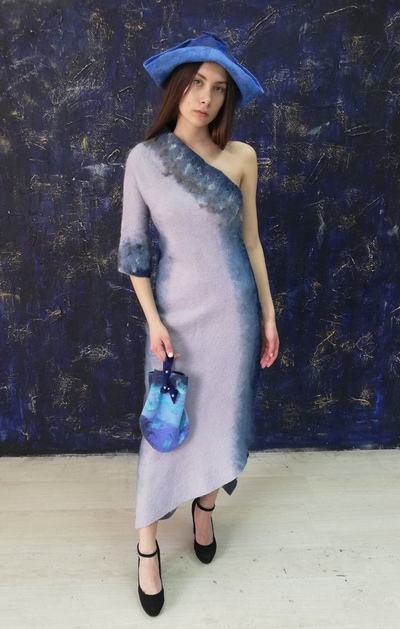 This year at the international festival "Altargana" in Aginsk will be presented a collection of felt "From the Past to the Present". We hope that Yulia Zolotoeva's models will attract the attention of the jury. In the meantime, the craftswoman is preparing for the qualifying round.
Evgeniya Pavlova
Full or partial copying is permitted only with the written consent of the editor-in-chief Arig Us online

photos provided by the heroine of the publication
.