November 25, 2021 8:09 pm
Posted by Redacción –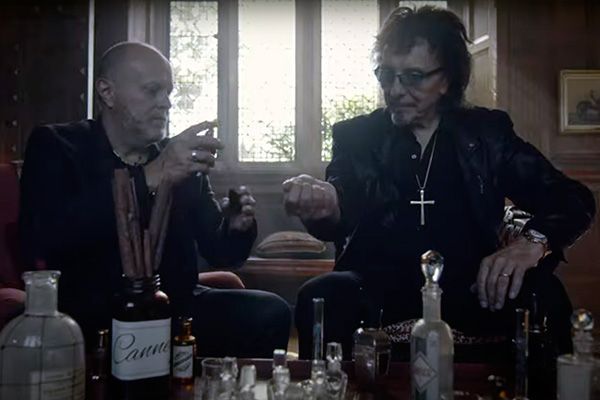 Legendary guitarist from Black Sabbath, Tony Iommi, has surprised with the publication of "Scent of Dark", which has been his first composition since the classic piece created for Birmingham Cathedral in 2017 and his first theme since it saw the light '13', the last album of Black Sabbath, published in 2013.
In "Scent of Dark" we find the guitarist with Iommi Sergio Momo, one of the promoters of the project; the bassist Jimmy Crutchley, the drummer Ash Sheehan, the cello of Rebecca Rose and the violin of Julianne Bourne. This new instrumental single accompanies the launch of a new perfume of the same name, for which Tony has collaborated with the luxurious Italian house Sheriff.
In Iommi's words: "I've had the riff for quite some time and had never done anything with it, but it gave us a base to start with. We built the track with programmed drums at first and then Mike Exeter did a bass and keyboard demo, and I added my guitar solos. , just to get an idea of ​​what it would sound like. Then we added the strings. I had worked with string sections on Sabbath albums before, but this was a whole new experience. "
The quoted Mike Exeter has been in charge of the production of the song, on which the guitarist commented to Rolling Stone who has recorded a lot with him in recent years: "For this song I couldn't imagine who would sing, it just seemed ideal to leave it as instrumental. I've had the main part for a while and just added some new parts to it. Then I added these other more somber riffs to blend in with the perfume idea. I really liked the idea of ​​using some violins and cellos and stuff, and we did. "
The November 29th The launch of the perfume will arrive, a project that came to Iommi because of his friendship with Sergio Momo: "It's something that has always interested me, from the early days of brands like Brut and Old Spice, who always gave me Christmas gifts. However, once I started touring the world with Sabbath, I began to discover different types of fragrances from other countries and started collecting them. I met Sergio through another friend of mine, and Sergio kindly sent me a box of his fragrances and asked if I would be "interested in creating my own", which I certainly didn't expect. Sergio suggested that I'd make a list of things I liked the smell of. He developed a few different samples from my suggestions and I chose the one I like. "
TO READ MORE:


Latest Editorial Entries
(see everything)