—
In short :
The impact of the jet stream's trajectory
Cold and snow records
Impact of the storm
The jet stream to blame
The image we have of the southern United States is often made up of palm trees, beaches and sunshine. However, the presence of snow and ice is less rare than one might think.
Several times during the winter, the jet stream dislodges arctic air from Canada, Alaska, the North Pole or even Siberia and sends it to the southern United States. If the subtropical branch of the jet stream, which is wet with moisture, overlaps this cold air mass, then it creates systems with precipitation in the form of snow, sleet, or freezing rain.
Several records broken
This scenario is exactly what has been happening since Sunday in Texas, as the state is on high alert due to winter weather conditions. The system, which continues on its way to Quebec, will leave snow for nearly 3,000 km.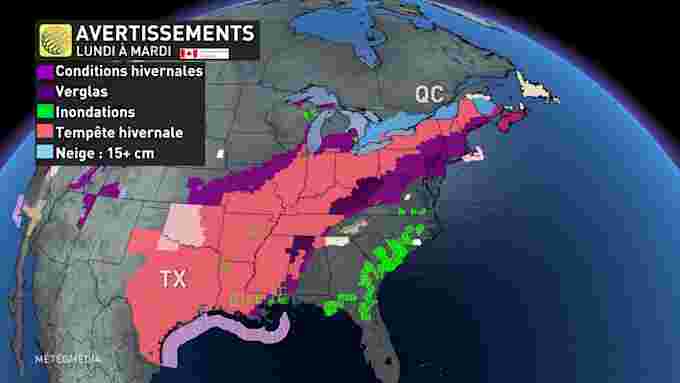 So far, it has been estimated that around thirty centimeters have fallen on the Lone Star State. A record was even broken in the town of Abilene, which harvested around 37cm on February 14, while the previous record from 1996 was around 24cm.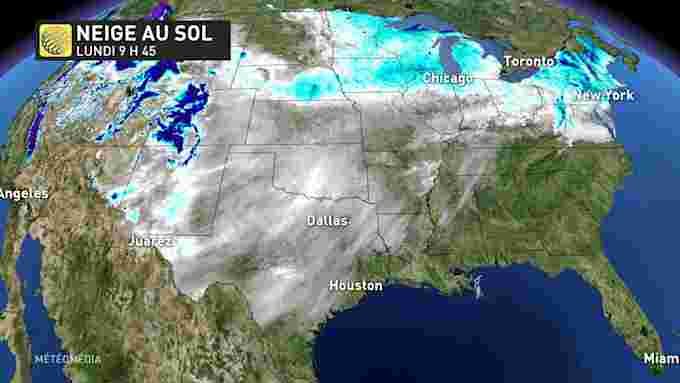 Multiple cold records of more than 30 years and even a century have also been broken, especially in Dallas, Oklahoma City and Houston during this same weekend. Moreover, on Monday, it was colder in Dallas than in Montreal.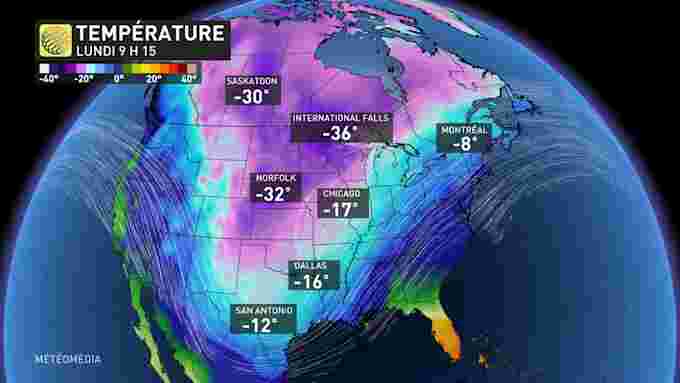 Power outages and road accidents
These extreme winter conditions in our neighbors to the south have caused damage to their electricity network. Nearly 2.4 million Texans did not have electricity as of Monday morning, according to Poweroutage.us, which reports power outages across the United States.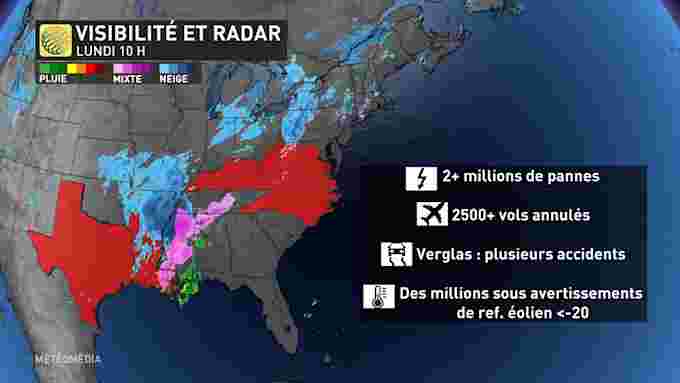 On the roads, the situation was not much better. The Louisiana Department of Transportation said almost all of the state-maintained roads in the seven parishes in northwest Louisiana were deemed impassable due to winter weather conditions. A pile-up of more than twenty vehicles also hampered traffic in both directions of Route 231, in northern Alabama. Numerous accidents were also reported and several bridges were also closed due to ice.
Highland Road is a mess with downed limbs everywhere. My parents took these photos near the Kenilworth area. #LAwx pic.twitter.com/AnLiAA2ChQ

— Jake Dalton (@Jake_WX) February 15, 2021
---
SEE ALSO: The impact of weather on consumption
.