Housemates where he lives the head of the ensemble of the author's song "Green Lamp" Natalia Veninaare already accustomed to the sounds of the guitar and the quiet chorus of male and female voices. The songs of famous Soviet and modern bards performed by them can be heard not only in the summer from an open window, but also at concert venues in different cities of the region and Russia. And this has been going on for 20 years. They call themselves one family. The home concert was attended by the correspondent of "AiF-Krasnoyarsk".
"Hugs"
Rehearsals of the Green Lamp ensemble often take place right in the apartment of its leader Natalia Venina. At one time, it was important for a mother of three children that her children were supervised and did their homework on time. So, for 20 years, household members have already got used to songs with a guitar. I was also invited to this hospitable house. We approached his entrance at the same time as a tall man, in whose hands was a sheathed guitar. It turned out that this is one of the soloists Anatoly Godunov. The anesthesiologist-resuscitator of the emergency hospital has been in the ensemble since its foundation – since 2001. While playing with his guitar, after he hugged the hostess of the house, I get to know the rest of the soloists. Each of them, first of all, also hugged their leader. Red-haired Lilia Shabulkina, a kindergarten teacher, has been singing in a team for eight years. Elena Sokolovskaya, an accountant at JSC ISS, joined the Green Lamp in 2010. Creative work experience in the team of Yuri Napolov, operator of NO RAO, 12 years. By the way, "hugs" is a good tradition of the team. Before each concert, they stand in a circle, put their hands on each other's shoulders, bow their heads, and are charged with common energy. Then immediately to the stage. For 20 years, the "Green Lamp" has not only toured the Krasnoyarsk Territory, but also visited many cities of the country.
The creative path of the collective began in 2001, when Natalya Venina, after graduating from the Krasnoyarsk Academy of Music and Theater, moved with her husband and first child to Zheleznogorsk and got a job in the city Palace of Culture. Then in the city the festival of bard songs "Nine" was held, the organizer of which was the artistic director of the Palace of Culture Alexander Godanov. After that, the idea appeared to create a club of art song lovers. She did not find a continuation, but the Green Lamp ensemble was born – by analogy with the name of the famous song by Mikhail Siper and Valery Mishavkin. She became one of the first and favorite works of the collective, which they still perform. A table lamp under a green shade is an indispensable attribute of all concerts.
Cubicle for the Czech Republic
The ensemble has released two discs, in the repertoire of more than 100 songs by songwriters of the 60s: Yuri Vizbor, Bulat Okudzhava, Yuri Kukin, Alexander Gorodnitsky, Alexander Galich.
"The author's song is, first of all, good, semantic poetry that makes you think, and good music. She is popular, she has her own thinking, penetrating and appreciating the word listener, – confidently declares Natalia Venina… – Festivals are held in many cities, there are clubs that unite fans of this genre. He sings with a guitar and young people, and even children. Nazarovo, Irkutsk, Novosibirsk, the closed cities of Rosatom – you can long list the places where this genre is loved. With our creativity we try to preserve and convey its beauty to the viewer. True, there are those who say: "Sing something more fun" – but this is the cost of modern mass culture. Of course, people have different tastes: someone loves rock or pop music, jazz or chanson. We do not insist that everyone should like the author's song. "
"It gives many people a feeling of romance, a sense of community," Anatoly Godunov supports his leader. – It doesn't matter what the performer is wearing on stage: in a T-shirt and jeans or in a suit. He conquers the audience from the first words and chords. "
The Green Lamp soloists are romantics and altruists. Concerts are given free of charge, and in order to take part in major song competitions, they are discarded from the salary to the collective box office. They saved four years to go to the festival "Behind the Fog" in the Czech Republic, which bears the name of the Soviet bard Yuri Kukin. It takes place in the small town of Usti nad Labem, which stands on the Elbe, in the old medieval Gothic castle of the Stršeks from the 14th century. Lilia Shabulkina's team sparked this idea.
"Each month, each of us brought 500 rubles to the festival fund. The jug was actually an ordinary envelope with the image of Prague, which Lena gave me, "recalls Lilia, smiling. – We didn't save much, only 10 thousand rubles for each, so we had to add it from the family budget. But our dream came true and it was an unforgettable trip. We traveled around Prague, visited Dresden, traveled to Austria and Vienna. And, of course, the biggest award was the title of laureate among Russian-speaking ensembles from 13 countries of the world, "says the woman.
No lies, betrayal, hypocrisy
Natalya Venina affectionately calls her participants "bulbs". They have long considered themselves not just friends, creative colleagues, but a real family. The team even has a bike on this topic, which is based on a real story.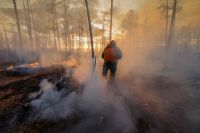 It was in 2018, when they flew to Moscow for the All-Russian competition "Our songs is an amazing life." The ensemble became its laureate and sang on the main stage of the country in the State Kremlin Palace.
"We bought an Aeroexpress ticket with one check for all, on which it was written at the bottom:" Fare "Family & Friends". On the way, there was a small quarrel, it happens in any team, and Tolya said: "Guys, let's live together! We are friends". "What friends we are, we are a family!" – the answer from Lenusi immediately flew in. Everyone immediately laughed and made up. So since then it has become the custom that we are a family. And indeed it is. We have everything: we quarrel and reconcile, resolve all issues together, at festivals we live in the same room, tent, have breakfast together, ride in the same car, we do not hide tears, we see each other laughing, buried, without makeup, we share our joys , support each other in difficult situations. We celebrate each other's birthdays, we have no lies, betrayal, hypocrisy, humiliation, "says Natalya Venina.
The "Green Lamp" plans to visit the Yuri Vizbor festival in Dombai, again to go to the Czech Republic to meet with friends. They cannot live without travel and do not accept online performances, comparing them to a sandwich, which, instead of eating it, you just contemplate on the screen. It is clear that this is a compulsory measure, but without communication, meetings with friends, with whom he sang a song and looked into his eyes, it is impossible to do without, – the members of the group say out loud.
"You ask, are we happy people? Undoubtedly. For us, rehearsals are a pleasure, a switch from work and at the same time a commitment to each other. In our difficult life, we must sometimes look at the sky and see the stars. Songs help me to live, it is an outlet, especially in my profession. And at the same time, responsibility to oneself and fellow artists. You need to seriously prepare for each performance, keep the bar that you have reached, and not drop it, "says Anatoly Godunov.
"I also consider myself happy, because I enjoy communicating with friends, emotions from the songs that we perform. I like traveling, meeting new people ", – thinking, answers Elena Sokolovskaya.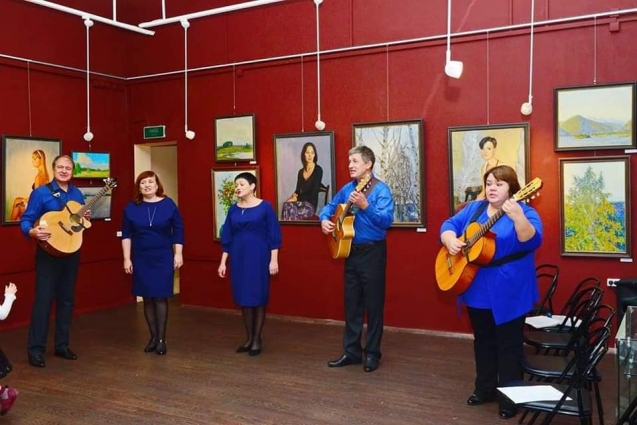 "Happiness that we live and create, that life is filled with meaning, impressions, the desire to bring joy to people. We have everything for happiness: work, family and hobby. We must appreciate what is given, "- supports friends Lilia Shabulkina.
"I believe that I have taken place in life and in my career. I like to work, I am a mother of three children, the leader of the ensemble, which I consider to be my brainchild. I am also happy that we have been together with my guys, whom I love very much, for so many years, "sums up Natalya Venina.
Leaving her hospitable house, I also took with me Igor Reshetov's song "We were thrown away like the hands on a clock", which the "light bulbs" performed for me at the end of our meeting.
.