The drought in the USA already affected 40 percent of the entire territory at the beginning of May. The water shortage is particularly alarming in the southwest. Fires rage in Arizona. A state of emergency has been declared for large parts of California.
The southwest of the USA is expecting a mega-drought in the coming summer. The US Department of Agriculture (USDA) issued warnings of "dangerous drought intensity" that increases the likelihood of major fires anywhere between California and Texas. Two fires are already raging in Arizona, forcing thousands of residents to flee. That reported the magazine zerohedge.com on Monday.
This spring, the drought in various degrees hit 40 percent of the United States. "Only four times since records began there has been such a widespread drought in early May," said USDA meteorologist Brad Rippey. Last year was the driest year in the states of Utah and Nevada since 1894, and the second driest in Arizona and Colorado. Fear of an economic crisis triggered by these conditions is rampant: the Great Depression of the 1930s had also been exacerbated by drought.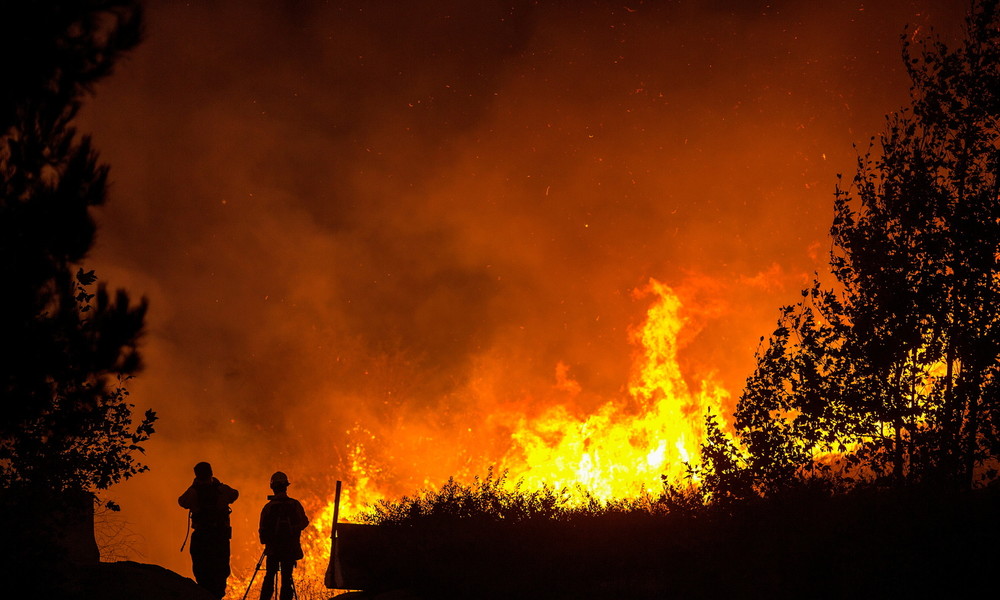 California Governor Gavin Newsom extended the drought emergency on Monday. It now affects 41 out of 58 counties, or a third of the population, like that Editorial network Germany on Monday. Two months ago, the area north of San Francisco had to be declared a disaster area. Little snow would have fallen in winter in the mountains of the local Sierra Nevada. Much of the condensation has seeped away instead of feeding the Sacramento River, which is of great importance for Central California's supply.
For the governor, climate change is an "alarmingly clear reality". "We are working with local authorities and other organizations to protect public safety and the environment. We call on all residents to meet this great challenge by stepping up their efforts to conserve water," Newsom said Los Angeles Times.
So far, southern California has been spared the official emergency. But more and more farmers and Republican politicians – the governor is a Democrat – are calling for an extension. In the years 2012 to 2016, the country experienced previously unknown restrictions on water consumption.
more on the subject – Fight against climate change: Bill Gates funds test project to darken the sun