Each person is part of the family and everyone has a circle of close friends. The family is the space of children, parents, relatives and not necessarily blood ones.
By uniting, people create an organization called the family. It is based on either a conflict, where people measure their status, sort things out, tolerate each other and are in a destructive relationship; or it really is based on union and love. Moreover, love is not when two are looking at each other, but when two are looking in one direction. A family is like a project of 20-40 or even 80 years in length, and here it is important who you run this marathon with and whether there is a common goal.
How to build a family in the 21st century? What does it mean to be both close and together? How to create space for children to grow up happy and successful, healthy and joyful, fulfilled and in demand in this new world for all of humanity?
Raise a child or raise?
Even 150 years ago, children were a resource – more than 10 of them were born and they were changed, killed, sold, presented. Already in the 20th century, the situation changed to the opposite – fewer children were born – they were kissed, hugged. The unlived life of his parents is the burden that falls on the shoulders of a child who, in the end, does not live his own life.
In a family for a child, the space in which he grows and learns self-regulation and self-management is important. For these skills to appear in a child, parents must have them. Children don't listen to their parents – children look at their parents.
If the parents are in anxiety, neurosis, sort out the relationship and in the same house there is a difference in approaches to upbringing – the wife says one thing, and the husband says another – this is an indicator of a hidden conflict. In such conditions, the child is constantly tense, he develops neurosis and there is no curiosity about the world and the development of himself as a person.
The digital world has become another challenge for children, and for parents, and their environment. People do not keep up with all the changes that are taking place and aimlessly "stick" in gadgets. New technologies are a tool for personal development and acquisition of skills that are in demand in this era. At the same time, most people use gadgets as entertainment, addictive and addictive. In real life, communication skills play a huge role in the development of personality; it is completely absent in the virtual world.
Scientists conducted an experiment with adolescents that their condition will be examined after they spend 8 hours in a row without electronics, that is, without phones, televisions, music, radio. The teenagers knew that in 8 hours everything would be returned to them, and many, considering it easy, agreed. As a result, nearly 40% had neuropathic manifestations with sweating and increased heart rate; 15% – gave a temperature candle.
When such an experiment is repeated, it will hardly be possible to do without the supervision of a medical staff. He confirmed scientific research that 20-30% of the neocortex dies off in the brains of children living in the virtual world.
"It's not about children, it's pointless to influence them. And the parents have nothing but their own example – not to bring up a child, but to raise it ", – says Nikolay Sapsan, an expert on personal efficiency, founder of the OVVITA training company.
Until a person (mom and dad, only mom or only dad) is not interested in himself, – Nikolay explains, – no one will be interested in him, listen and perceive. After all, for a conflict, two people are not needed; for a conflict, one is enough. As well as for happiness and joy – the other is not needed – for happiness and joy one is enough. Another is needed to share and share happiness and joy.
Divorce or start a new project?
A conflict is like a trunk by a tree – everyone looks at the branches, but the trunk is not noticed. The conflict lies at the roots, and the roots are a worldview – a certain way of looking at things. You cannot see the conflict unless you dive into the foundation.
People are often convinced that there is something in everyone that is unchanging. But in fact, and it has been scientifically proven that a person changes throughout his life. The only question is in which direction – for the worse or for the better, and there is dynamics in any case.
Husband and wife are strangers, their children are relatives to them, brother and sister are blood relatives. Husband and wife – can become whole, extremely close, but not family. You can be close, but not together, but you can be together, but far from close and at the same time keep warm and close.
At the same time, relationships are not an end, but a means to achieve a common goal. And if the relationship is gone, and love is gone, so maybe there was no love? Love is where a person directs his attention every day meaningfully, consciously not expecting anything in return.
"How is it when a family goes through a crisis, trials, conflict? Feeling that the crack has gone. The job of the negotiators is integrity, to heal and heal these cracks. Therefore, negotiation techniques can bring peace, balance, harmony and love back to families. ", – explained Alexander Kondratovich, an expert on negotiations of the OVVITA company, the founder of the distance school of negotiations "STEP-KMK".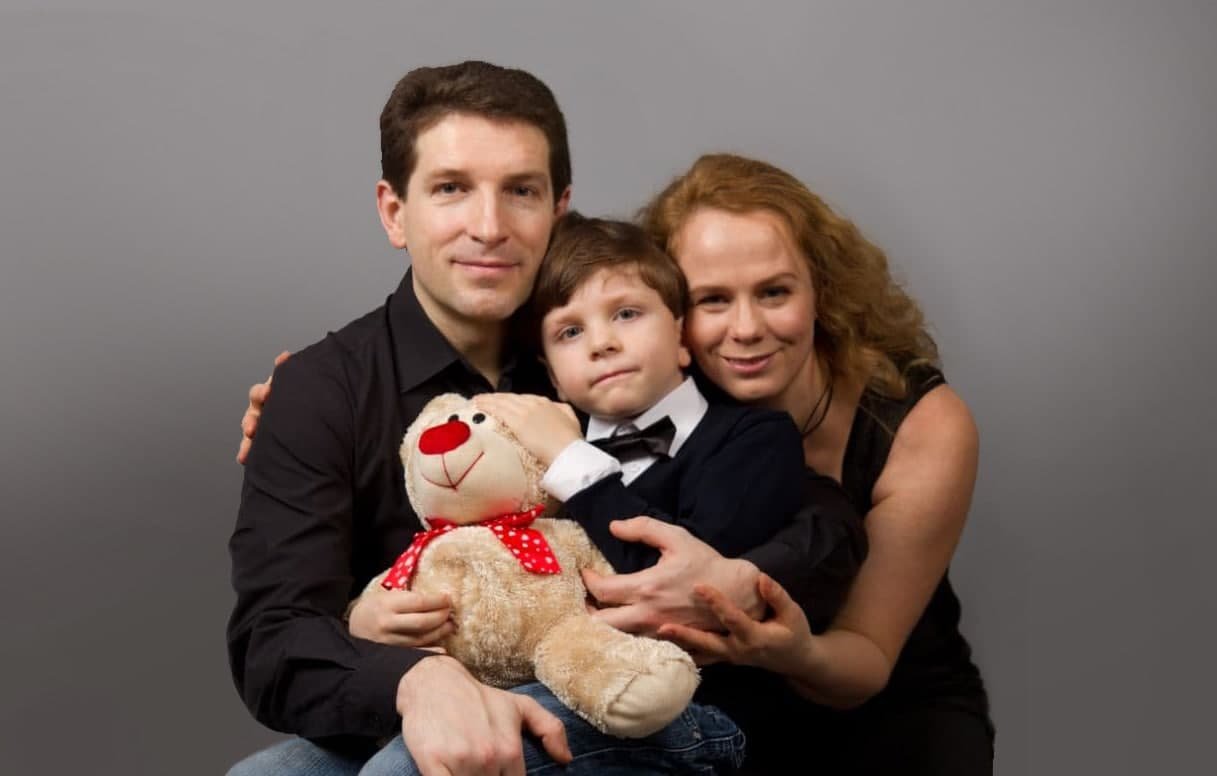 He is convinced that the family is a contract and when these contracts lack love, there is no agreement. And before you can return love, you must return the relationship. Negotiation techniques allow people to hear each other, negotiate, and come to an agreement.
The unification of the pictures of the world of two people on the verge of divorce creates a new project and a new family to which love will return. It is the techniques of negotiating between spouses "on the brink" by "brainstorming" that allow them to see many opportunities that they have not seen due to quarrels and breakdowns.
On March 29, the experts of the Ovitta company Nikolay Sapsan and Alexander Kondratovich will hold a marathon "Other people's loved ones" In 5 days of free webinars, you will learn about how to eliminate conflicts with the help of negotiation techniques, improve relationships in families, raise healthy and happy children.
If it boils and you want to figure it out – register https://relations-ovitta.com/rek and join us!
"Other people's close" from March 29 – April 2 at 19:00 Kiev time and at 20: 00 / Minsk, Moscow
.