In the cathedral church of Merciful Jesus on April 4, on the Bright Resurrection of Christ, the traditional festive meeting of the head of the Vitebsk Catholic Diocese Oleg Butkevich and representatives of the regional authorities took place.
Biskup Oleg Butkevich, and in his person all the Christians of the Catholic confession of Vitebsk region, the chairman of the regional Council of Deputies Vladimir Terentyev congratulated on Easter. Handing over a traditional bouquet of white roses – a symbol of sincerity and spiritual perfection – Vladimir Vladimirovich addressed the head of the Vitebsk diocese with words of gratitude: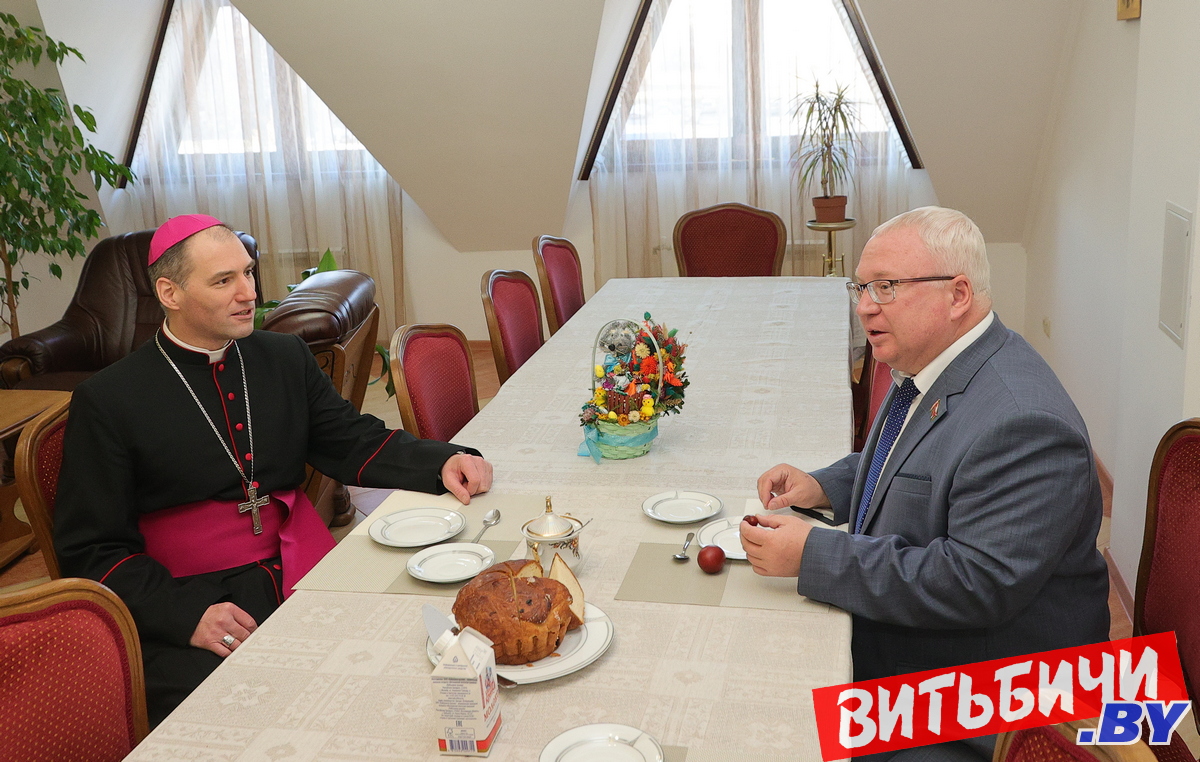 – Thank you for the prayer for common peace, for harmony in our society – in Belarus, our common home. It is also important that you pray for an end to the pandemic. People in hard times always come to the temple, and the fact that the temples are open, work, gives people joy. It's fine. On the bright, good holiday of Easter, I would like to wish everyone health, and so that people who come to churches always find what they expect – faith, hope and love.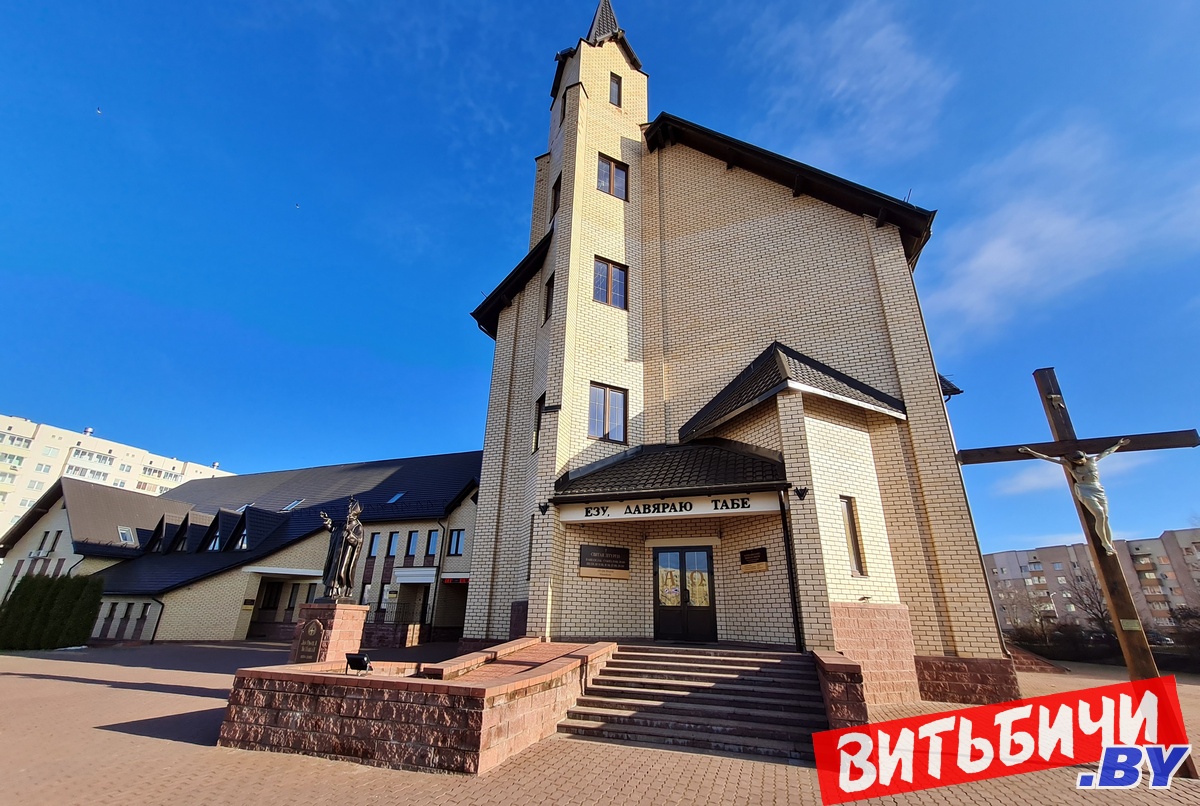 The head of the Vitebsk diocese noted that people came to the church for the festive divine service precisely for hope, peace and joy. This is what the Resurrection of Christ gives us all.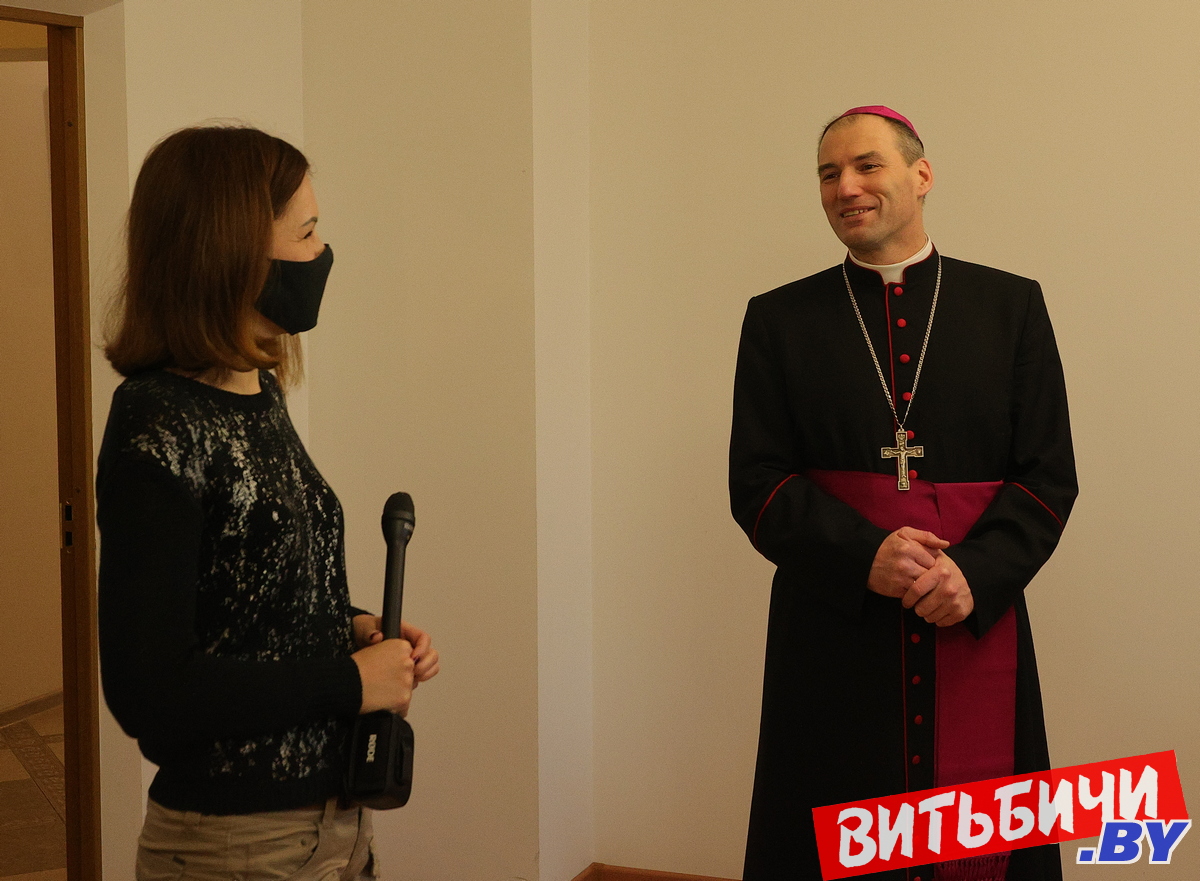 "The victory of Christ over evil, sin, over what prevents a person from living, is the foundation of faith in goodness in the world," said bishop Oleg Butkevich. – People who are looking for goodness with faith in Jesus Christ come to the church with joy and hope, acquire an inner core that helps to survive hardships and remain a Human.
© Copyright "Vitbichi". A hyperlink to the source is required.
Author: Natalia KRUPITSA. Photo by Oleg KLIMOVICH.
.