---
I wanted to paint every brick, because every brick was precious to me.
RM
---
---
BIRMINGHAM
I returned to Birmingham in 1958 after my mother died. After the funeral, I returned to my childhood home in Wheeleys Lane, a cute little street in the working-class neighborhoods, time to sell the furniture and shut everything down. It was a rainy week, but I managed to do some complete watercolors: of the street, the factory and the surroundings. It was an absolute necessity. My mother was dead and it was clear that my hometown was dying too. The bulldozers had demolished the houses I had known, and all around Lee Bank Hill was wasteland. Gone is my grandfather's pub! Gone is my past!
The last night before my return to Paris, I went to see this scene again. It had been raining all day, but the clouds were now clearing, and suddenly a great sunset set the old red brick city ablaze. With compassion, I thought that as soon as this sun was definitively set, the modern day moon would rise, and that everything would have the whiteness of armed concrete …
On my return to Paris, I painted an oil picture of this moving vision. In memory of my mother and my city, it bears the date and the words "In Memoriam", but, wanting to be only that, no signature.
RM
---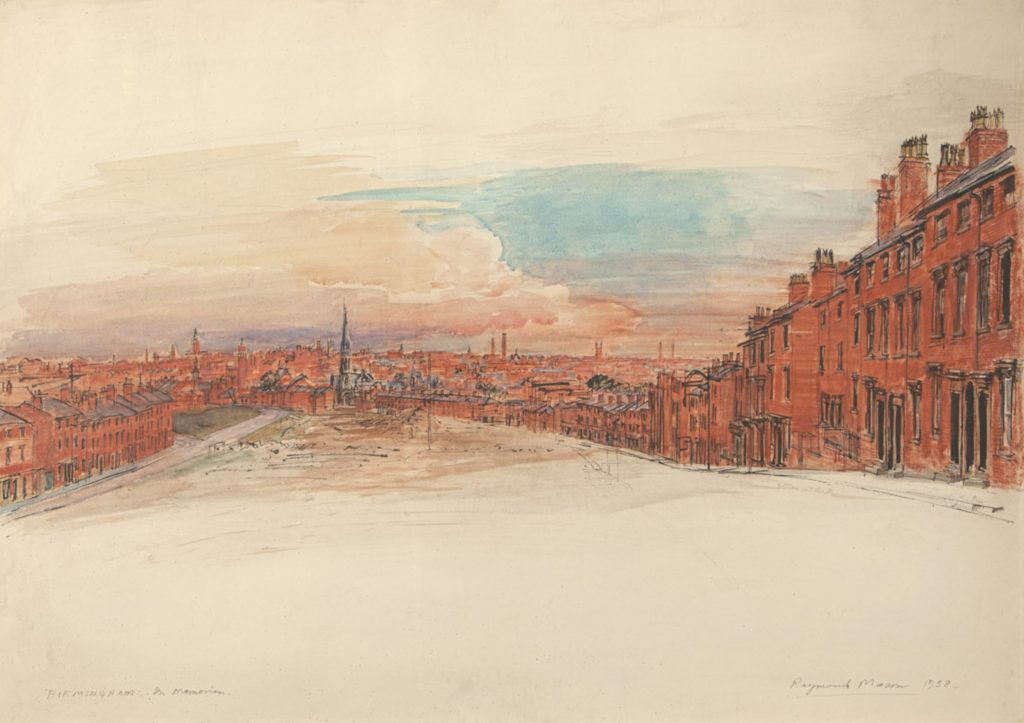 ---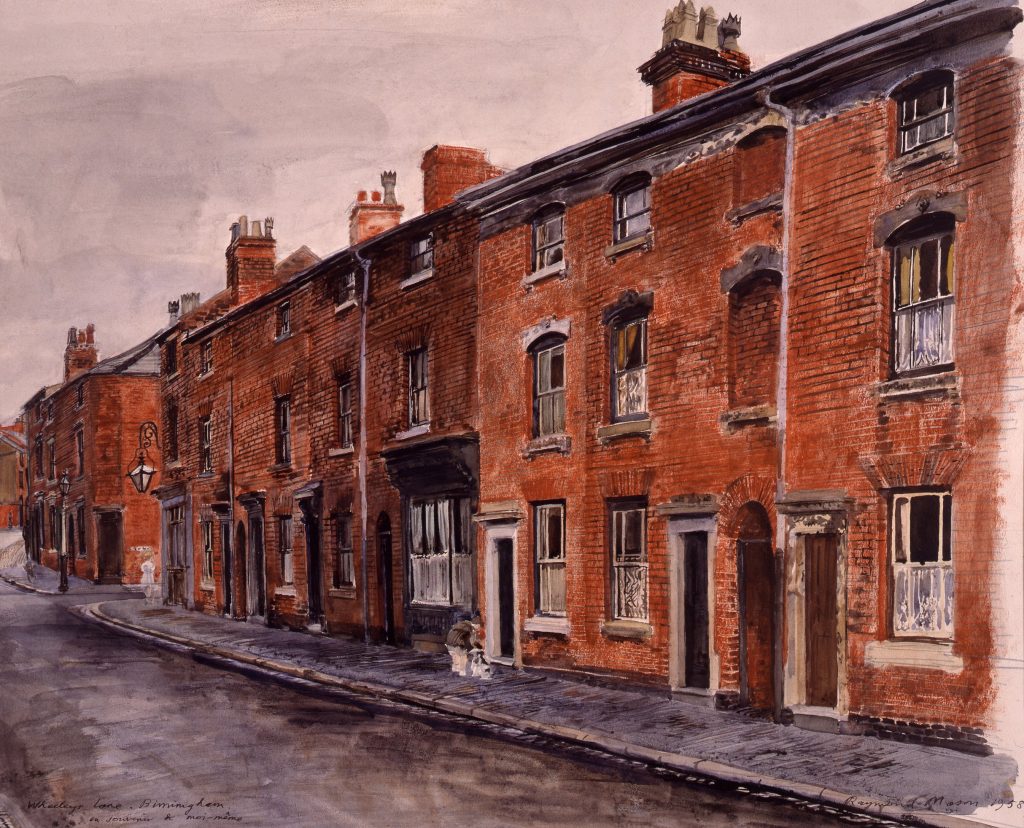 ---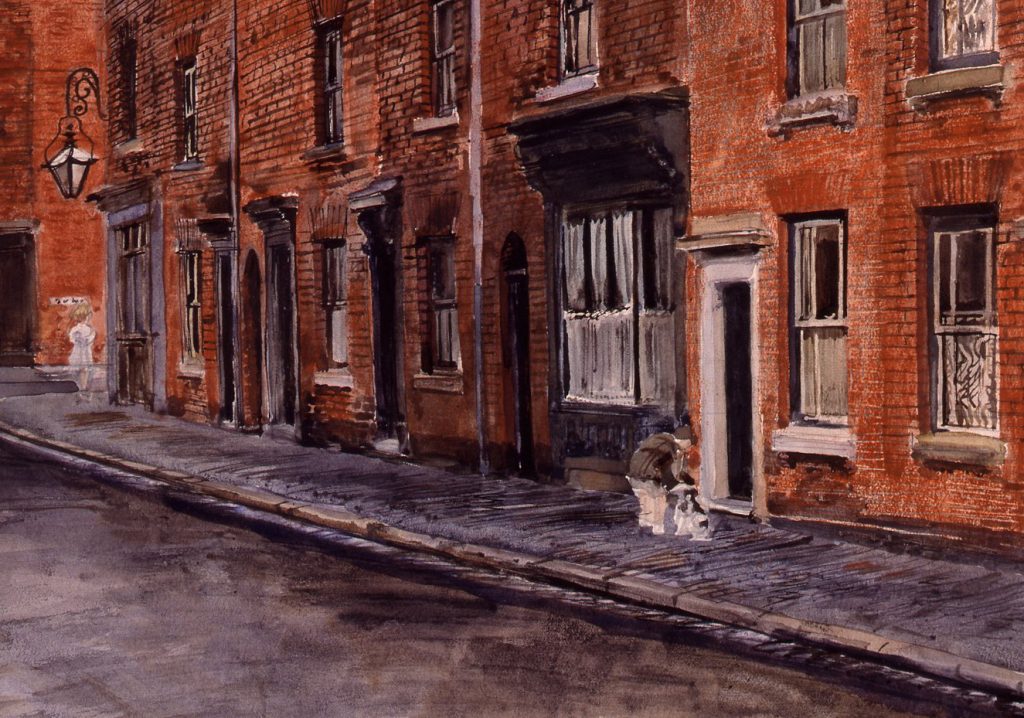 ---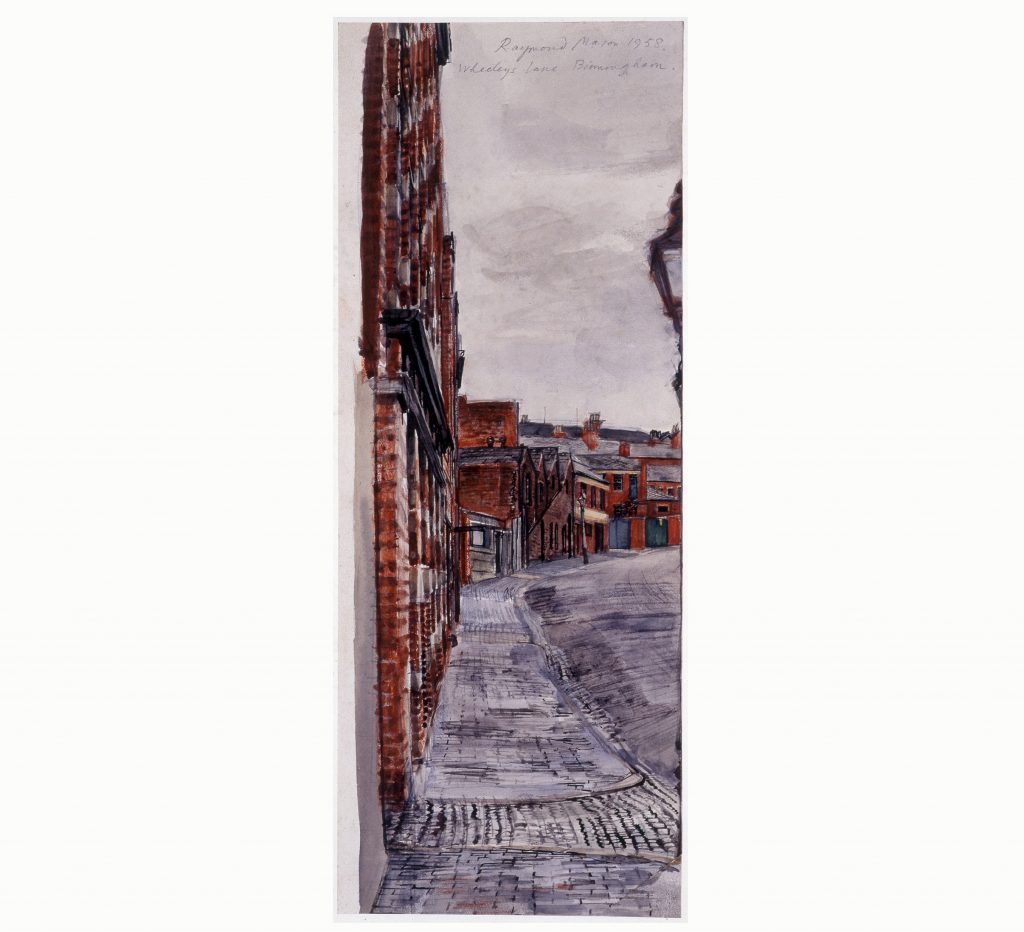 ---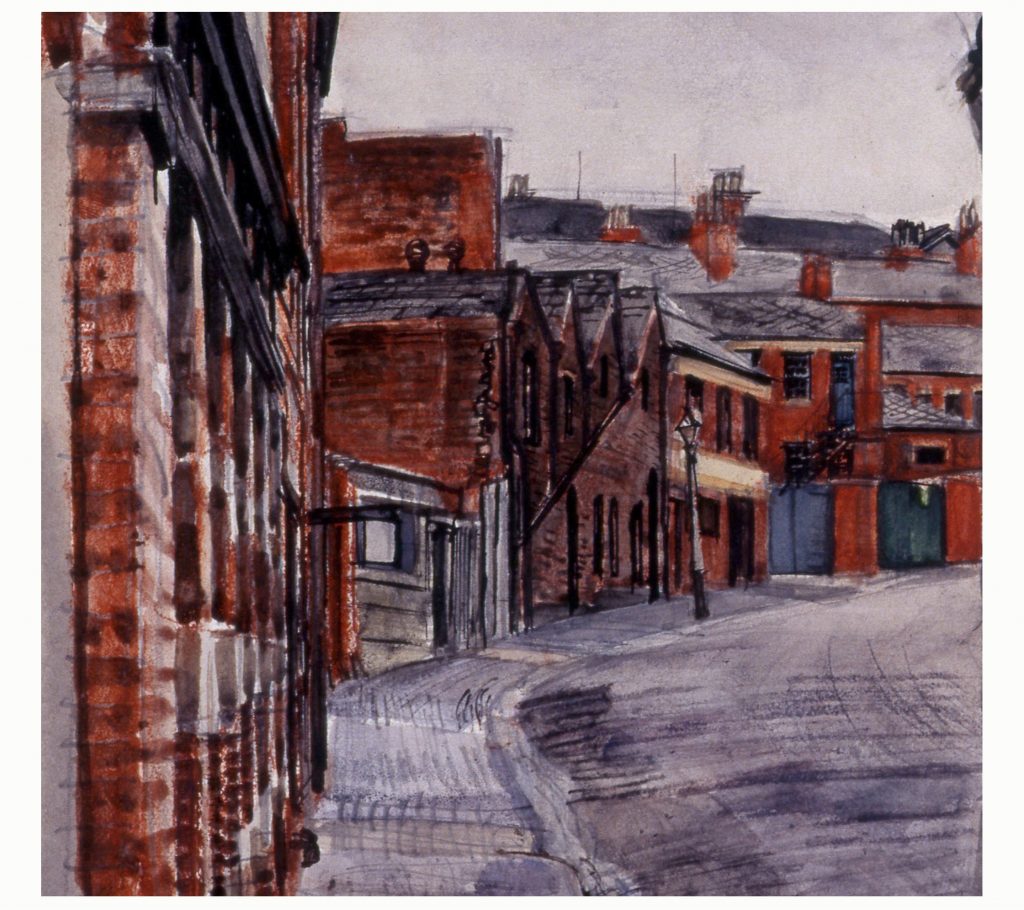 ---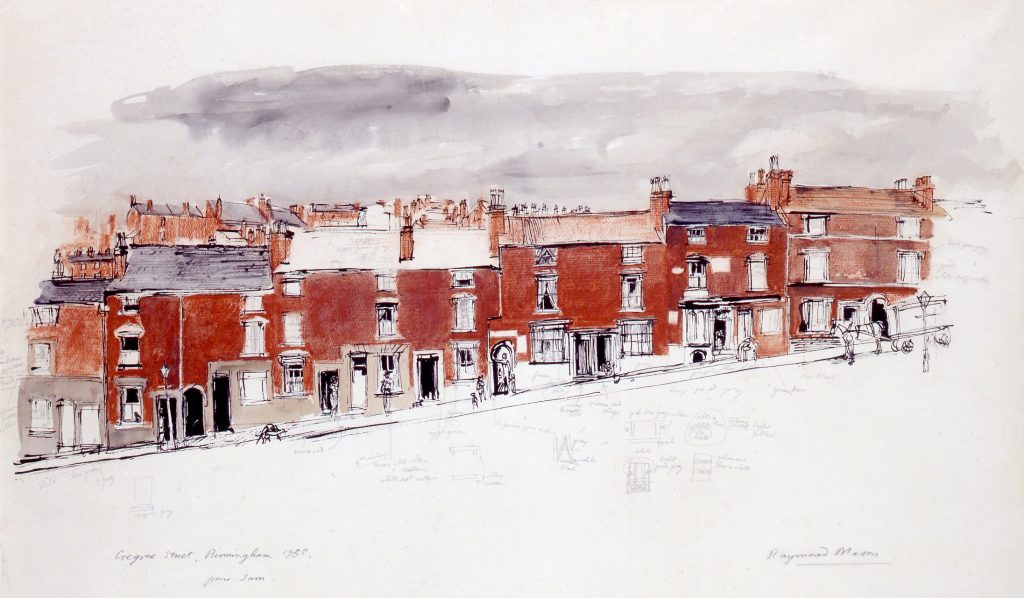 ---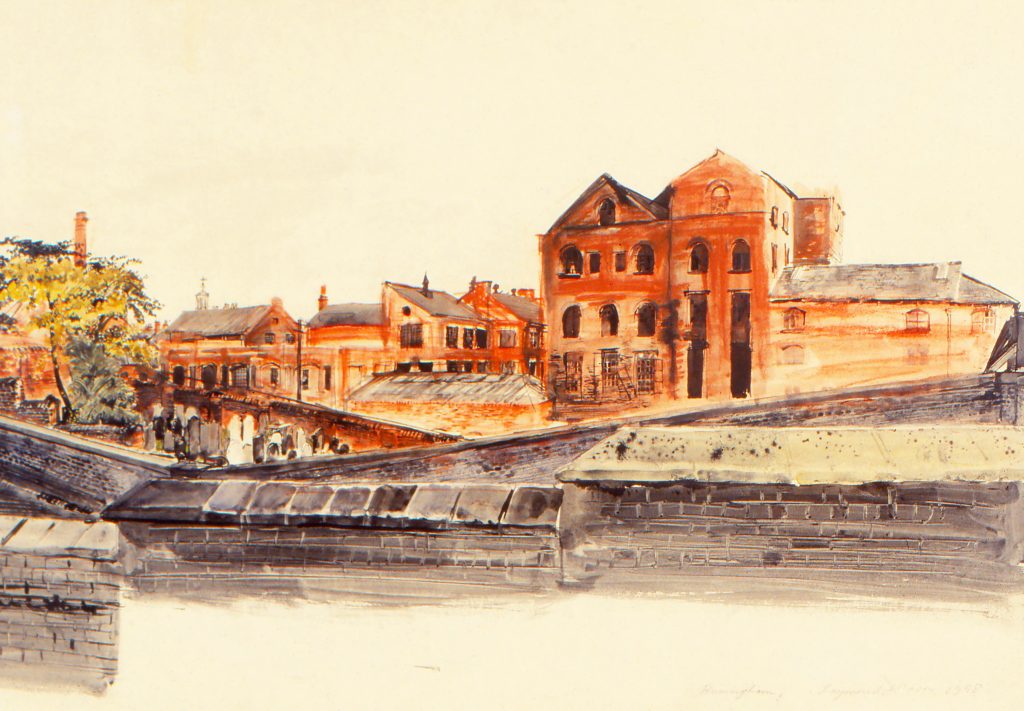 ---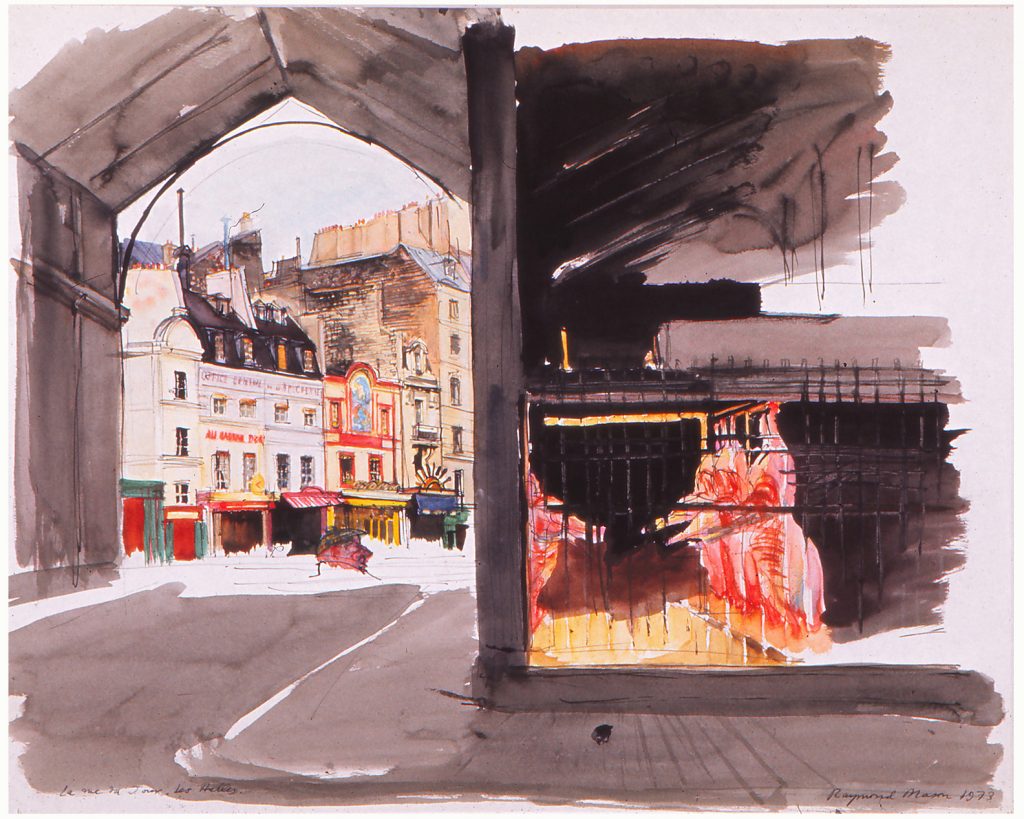 ---